Apple Cider Vinegar Powder extract
Apple Cider Vinegar Powder extract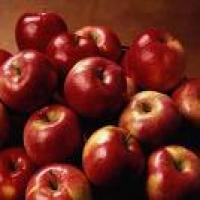 Specification:  Vitamin
Detection method: HPLC
Botanical Name:   Pyrus Malus
About Apple Cider Vinegar Powder extract:
Main function: 
1) Apple Cider Vinegar Powder is a convenient dry form of apple cider vinegar. It is produced from the juice of apples that have been converted to vinegar through the use of modern fermentation methods. 
2) Apple cider vinegar is an old folk remedy claimed to be beneficial in treating a long list of ailments. Proponents say that it can cure arthritis, guard against osteoporosis, lower blood pressure and cholesterol, prevent cancer, destroy infection, assist in digestion and weight control, maintain memory, and protect the mind from aging. 
3) Apple cider vinegar contains the following: acetic acid, propionic acid, lactic acid, enzymes, amino acids, roughage -potash and apple pectin. It also contains minerals and trace elements such as potassium, calcium, magnesium, phosphorous, chlorine, sodium, sulfur, copper, iron, silicon, fluorine.
4) Its vitamin contents includes Vitamin C, Vitamin E, Vitamin A, Vitamin B1, Vitamin B2, Vitamin B6, Provitamin beta-carotene, Vitamin P (bioflavonoids). 
For more information of product, please send the email to bkherb@globals-globals.com


After send online enquiry, we will reply you as soon as possible, if not get any response on time please contact us by Tel or Email.This form is unable to receive your inquiry from aol, hotmail, gmail or others but company email address.
E-MAIL:bkherb@globals-globals.com
TEL: +86 592 536 5868
WHATSAPP: +86 189 6516 2351