Acerola Extract
Acerola Extract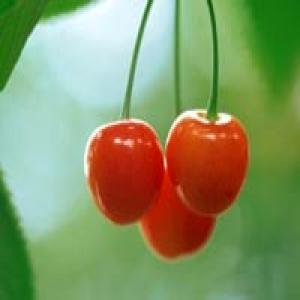 [specification]                       vitamin C25%
[Detection methods]             HPLC
[Botanical Name]                 Malpighia glabra L.
[About Acerola extract]
   Acerola Extract is derived from Acerola cherries, one of nature's highest sources of vitamin C. The fruit can yield up to 4,000 mg of vitamin C per 100 grams of fresh weight. Often used as a Vitamin C additive.
   The distilled or evaporated oils of foods or plants (such as nuts, seeds, fruits, vegetables, herbs, spices, bark, buds, roots, leaves, meat, poultry, seafood, fish, dairy foods, or eggs) that are dissolved in an alcohol base or allowed to dry to be used as a flavoring. Food extracts as they are often labeled, are used to add a concentrated flavor to many food dishes, especially baked goods and desserts, without adding additional volume. Available in solid (cubes, granules or powdered), liquid or jelled form, extracts may be labeled as pure, natural or artificial. Pure and natural extracts are governed by laws in many countries that require compliance with procedures that take the extract ingredients directly from the named flavor, such as extracting oils directly from the vanilla bean to make pure or natural vanilla extract. Artificial extracts are flavors that do not necessarily use any ingredients directly from a source named for the extract but instead used combinations of ingredients to arrive at a flavor representative of the named food extract, such as artificial lemon extract. Some of the most widely used extracts include vanilla, almond, anise, maple, peppermint, and numerous solid or jelled extracts such as beef and chicken bouillon or meat demi-glaces. As an example of how the pure and natural extract is made, vanilla extract is created by soaking vanilla beans in water and an alcohol-based solution where it ages for several months, during which time the vanilla flavor is extracted from the bean. Anise extract, a sweet licorice tasting flavoring, is produced by dissolving the oil of anise seeds into alcohol.
  Besides, Acerola extract is made up of vitamin C rich fruits. Acerola berries have 1,000 to 3,000 mg of vitamin C per 100 grams of edible fruit. Essentially, that's 100 times the content of oranges. In addition to its huge vitamin C content, the Acerola extract also functions as an antioxidant.
[ Scientific evidence ]
 Some scientific evidence suggests that consumption of antioxidant vitamins may reduce the risk of certain forms of cancer. However, FDA has determined that this evidence is limited and not conclusive.
For more information of product, please send the email to bkherb@globals-globals.com


After send online enquiry, we will reply you as soon as possible, if not get any response on time please contact us by Tel or Email.This form is unable to receive your inquiry from aol, hotmail, gmail or others but company email address.
E-MAIL:bkherb@globals-globals.com
TEL: +86 592 536 5868
WHATSAPP: +86 189 6516 2351