Sodium Alginate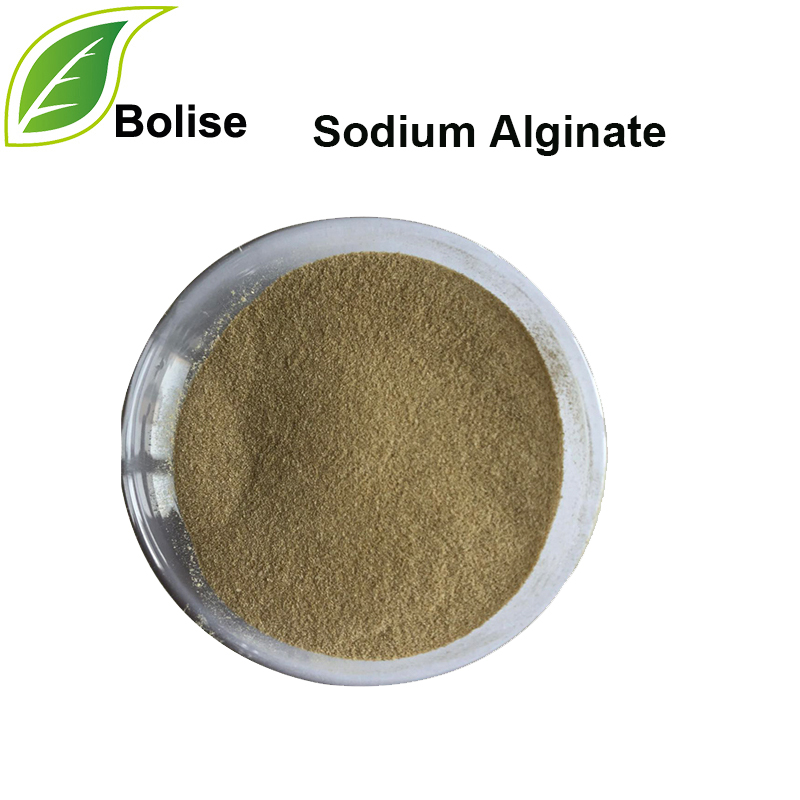 [ Botanical Name ]  Laminaria japonica Aresch 
[ Specification ] sodium salt,alginic acid
[ Detection method ] HPLC
[ CAS No. ]  9005-38-3
[ Molecular Formula]  C6H7NaO6
[ Molecular Weight ] 216
[ Appearance ] White or light yellow powder
[ COA of Sodium Alginate ]
Assay: ≥99%
Lose on drying: ≤15%
Solubility in Water: Colloidal Solution
PH(in 1%w/v aqoeous solution ): 7.2
Chloride: ≤1.0%
Viscosity mPa.s: 500-700
Ignition Residue %: 30.0-36.0
Calcium %: ≤1.5%
Pb(Lead)%: ≤0.001%
Heavy Metal: ≤2ppm
Arsenic %: ≤0.00015%
TAMC cfu/g: ≤1000
Moulds And Yeasts cfu/g: ≤100
E.Coli: Negative
Salmonella  cfu/g: Negative
[ Application ]
1)A major application for sodium alginate is as thickener for reactive dyestuffs (such as the Procion cotton-reactive dyes) in textile screen-printing and carpet jet-printing. Alginates do not react with these dyes and wash out easily, unlike starch-based thickeners.
2)Sodium alginate is a good chelator for pulling radioactive toxins such as iodine-131 and strontium-90 from the body which have taken the place of their non-radioactive counterparts. It is also used in immobilizing enzymes by inclusion.
3)As a food additive, sodium alginate is used especially in the production of gel-like foods.
[ About Sodium Alginate ]
Sodium alginate is the sodium form of alginate.Sodium alginate is a water-insoluble, gelatinous, cream coloured substance that can be created through the addition of aqueous calcium chloride to aqueous sodium alginate. 
In Foods,Sodium alginate has an excellent functionality as a thickening agent, gelling agent, emulsifier, stabilizer, texture-improver (for noodles), to improve the quality of food. Nowadays, based on unique and excellent properties alginate is applied to numerous kinds of food, such as ice cream, jelly, lactic drinks, dressings, instant noodle, beer, et cetera .Safety of alginate for food applications is certified by FAO/WHO, as one of the safest food additives.