Sheep Placenta Extract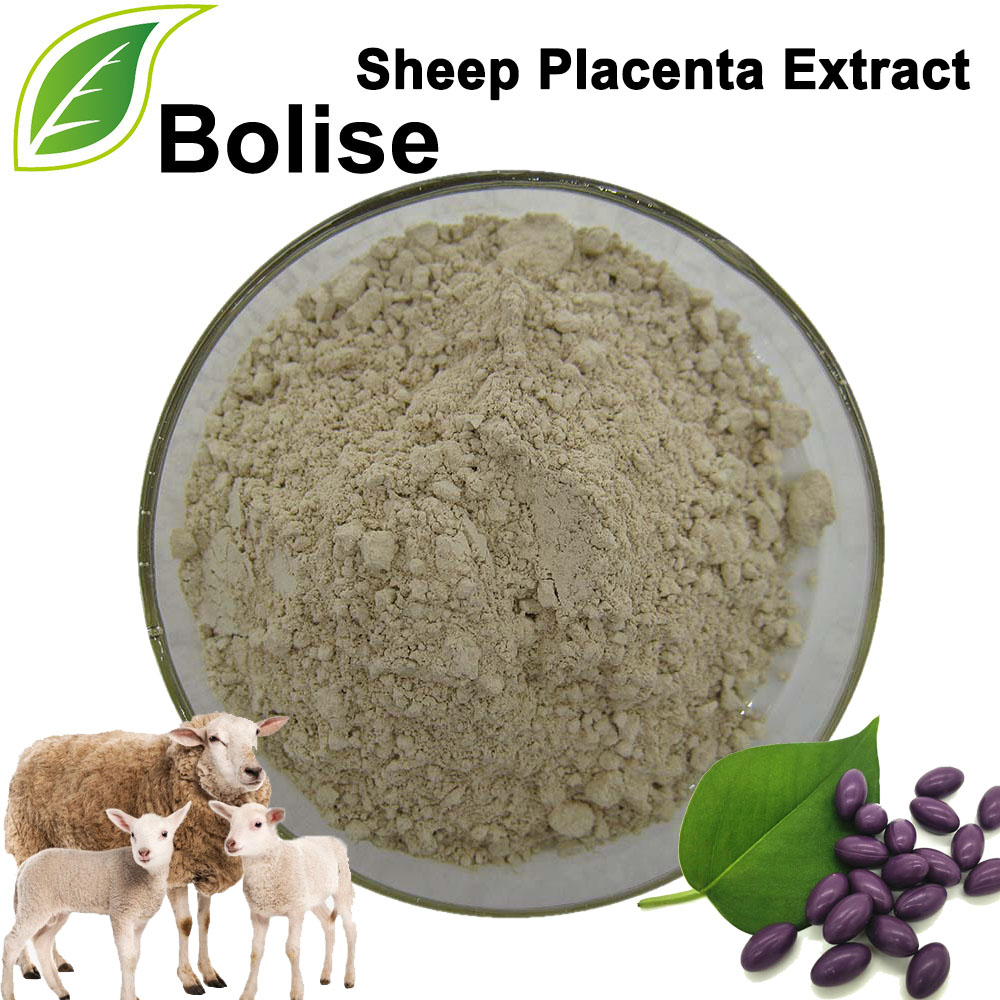 [ Appearance ] Light Yellow Powder
[ Function ]
1. Regulating the female endocrine, comprehensive and effective to improve the human skin, beauty, whitening skin, enhance skin elasticity, to dark spots, prevent wrinkles, stretch marks and aging
2. Preventing female infertility, miscarriage, premature
3. Increased sexual function
4. Adjusting the balance hormones, increase blood manufacturing, improve anemia, Qi, enhance cell viability, accelerated post-natal recovery to help maternal lactation
5. Improving the immune system, to postpone the female menopause, menopausal syndrome
6. Anti-allergy, anti-tumor
7. Improving memory
[ Application ] 
1. Applied in cosmetics products
2. Applied in health supplements products
About Sheep Placenta Extract
Sheep Placenta Extract is made from super-purity sheep placenta, and proteide collagen, which are extracted by the latest refrigeration technology, and active the amino acid, trace element and vitamin. Its function is far superior than other sheep placenta, promote the supplement of oxygen and the tissues to regenerate, keep skin healthy and fair, regulate women's incretion.