Potassium Sorbate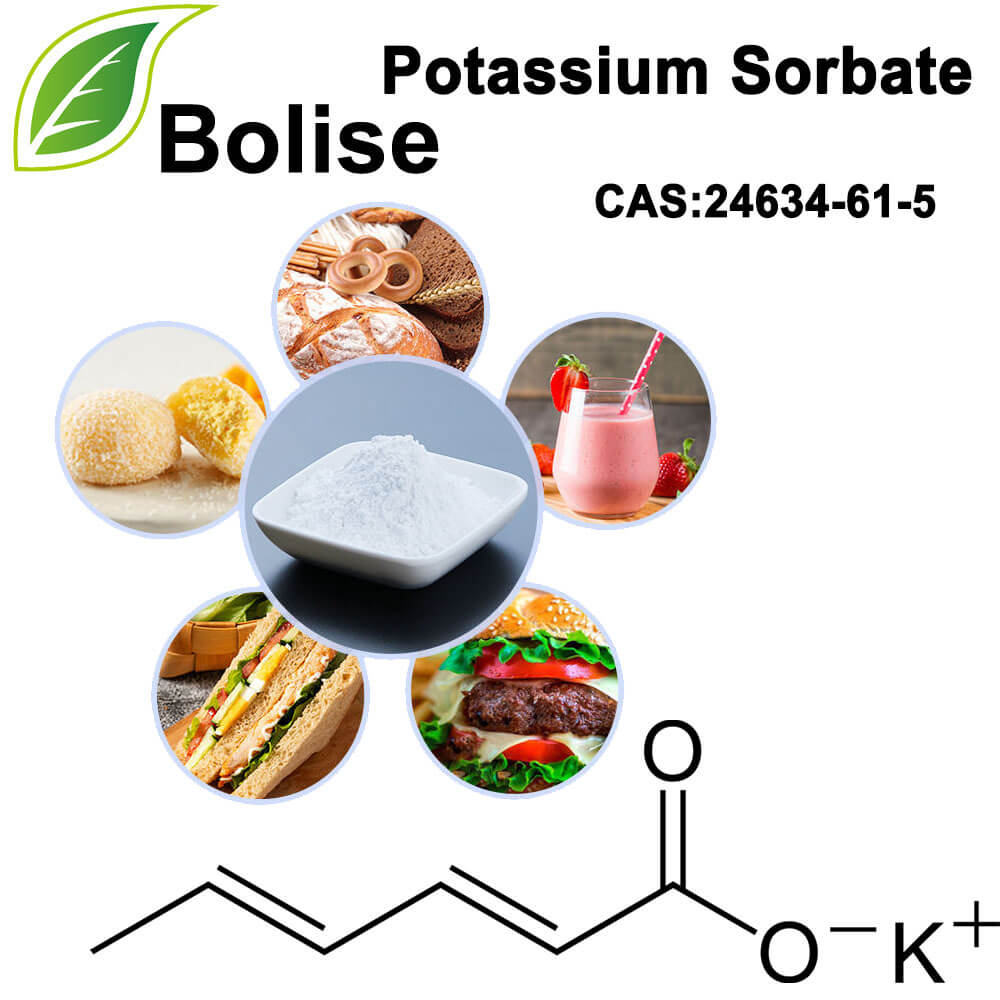 [ Other names ]
E202
Sorbistat-K
Sorbistat potassium
[ CAS NO. ] 24634-61-5
[ Molecular Formula ] C6H7KO2
[ Molecular Weight ] 150.22
[ Appearance ] White Powder
[ Function ]
1. Food preservatives. It can effectively restrain the mold, yeast anaerobic-Aerobic bacterial activity, such as cheese, wine,
yogurt, dried meats, apple cider, soft drinks and fruit drinks, and baked goods. So as to prolong the shelf life of food and keep the original flavor of food.
2. it is used in many personal care products to inhibit the development of microorganisms for shelf stability.
3. It is primarily used with sweet wines, sparkling wines, and some hard ciders.
[ About Potassium Sorbate ]
Potassium Sorbate is the potassium salt of sorbic acid. Its primary use is as a food preservative (E number 202). Potassium sorbate is effective in a variety of applications including food, wine, and personal care.
Potassium sorbate is a new type of food preservative, which can inhibit the growth of bacteria, molds and yeasts without adversely affecting the flavor of food. It involves human metabolism, has personal safety, and is internationally recognized as the best food preservative. Its toxicity is far lower than other preservatives, and it is currently widely used in food. Potassium sorbate can fully exert its antiseptic effect in acidic medium, but has little antiseptic effect under neutral conditions.
   If you want to learn more about  Potassium Sorbate information, welcome to contact us!