Hydrolyzed Vegetable Protein (HVP)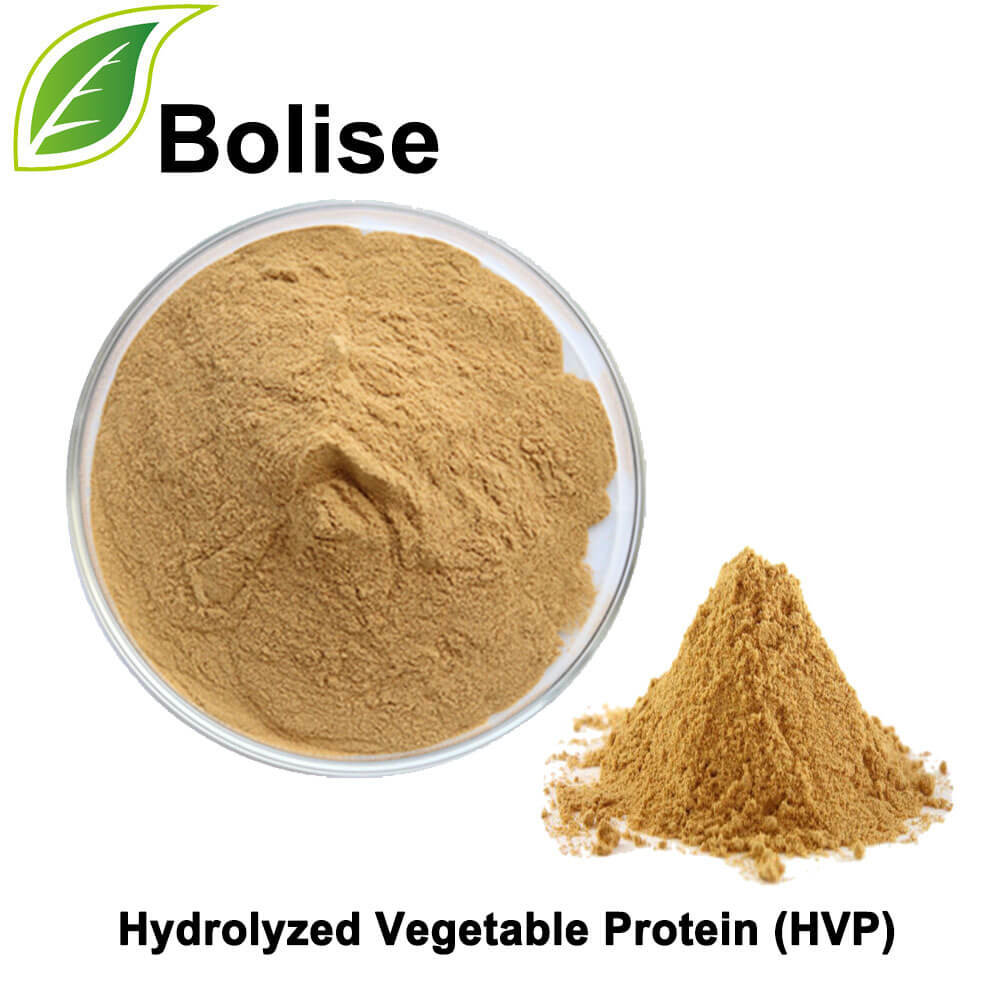 [ Appearance ] Yellow To Brown Powder
[ Features ]
1. It can increase fresh, aromatic effect and give the mellow taste.
2. Its content of amino acid is high,it contains rich amino acids, peptide compounds, organic acids, and nucleotides, inorganic salt, trace elements, carbon hydration, etc. It can strengthen the food nutrition and delicious feeling and cover the peculiar smell.
3. It is suitable for microwave food, refrigerated canned food, fried food, high temperature, etc. It meets the strict requirements of modern food processing. 
[ Function ]
1. It contains characteristic aroma that plant protein includes, high content of amino acid, delicious taste, its flavour is strong, which can highlight the main aroma and foil, suppress bad odor.
2. It is more conducive to health,because it is close to the amino acid composition of the body and the content of chlorine propanol under standard of set limit.
3. Its adhesion is good, which is easy to measure.
[ About Hydrolyzed Vegetable Protein (HVP) ]
Hydrolyzed vegetable protein is the product that plant protein hydrolyzes under the acid catalysis. Its composition is mainly amino acids, so it is also called amino acid. It is mainly used for producting senior condiments, fortified food makings and the raw material of meat flavor.
Hydrolyzed Vegetable Protein (HVP) is one of most common soy-based food "fillers" used to make literally thousands of processed food products. It's found in veggie burgers, gravy mixes, soups and many other grocery products. 
Hydrolyzed Vegetable Protein (HVP) is widely used on chicken bouillon, all kinds of soup, sauce flavoring, seasoning packets of instant noodles, meat products, bread, baked goods, household spices, frozen food also for amino acid nutritional supplementation. Providing nutritional, increasing freshness, good-tasting, also reducing MSG, I+G dosage and save cost.  
   If you want to learn more about  Hydrolyzed Vegetable Protein (HVP) information, welcome to contact us!