D-tagatose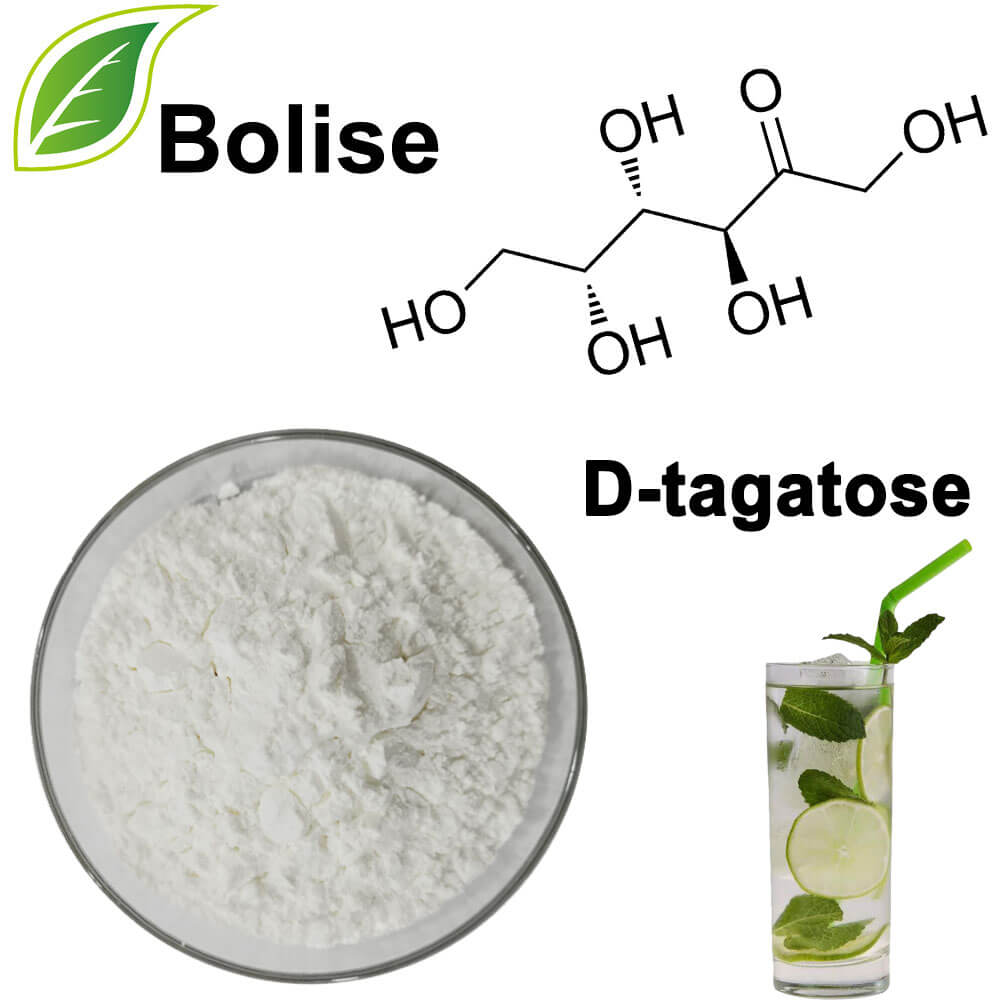 [ CAS NO. ] 87-81-0
[ Molecular Formula ] C6H12O6
[ Molecolar Weight ] 180.16
[ Melting Point ] 134.5 °C
[ Appearance ] White Powder
[ Application ]
1.Used for jam, jelly production, drinks, milk drinks, oyster sauce, soy sauce and other condiments accessories.
2. Medicinal syrup sweeteners, thickeners, used in the production of high-end candy and hard candy.
3. Used in healthy products.
[Aboout D-tagatose]
D-tagatose is a  low carbohydrate functional sweetener, a sweet fillers, suppress high blood sugar.It is naturally occurring and can be found in some dairy products.D-tagatose has a physical bulk similar to sucrose or table sugar and is almost as sweet. However, it is metabolized differently, has a minimal effect on blood glucose and furthermore provides a prebiotic effect.  It can improve the intestinal flora, and anti-tooth decay, eliminate bad breath.
As a functional sweetener, D-tagatose has a wide application prospect in the food industry, mainly used in healthy drinks, dairy products, confectionery, cereals and so on.
D-tagatose is especially suitable as a flavor enhancer or as a low carbohydrate sweetener.
   If you want to learn more about D-tagatose information, welcome to contact us!