Bisabolol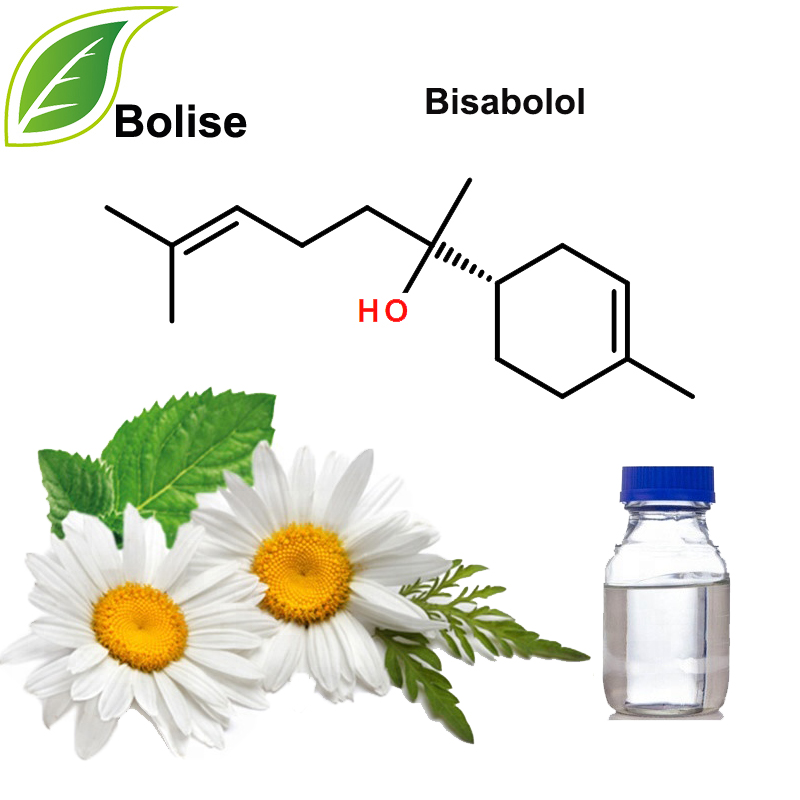 [ Other names ] Levomenol; α-Bisabolol
[ CAS NO. ] 23089-26-1
[ Molecular Formula ] C15H26O
[ Molecular weight ] 222.372
[ Appearance ] colorless viscous oil 
[ Density ] 0.92 g cm−3
[ Boiling point ] 153 °C (307 °F; 426 K) at 12 mmHg
[ Main function ]
1. Promotes wound healing
2. As an active ingredient to protect and care for allergic skin
3. Induce apoptosis in models of leukemia.
4. Anti-inflammation
5. Antibacterial (deodorizing) activity
[ COA of Bisabolol ]
Assay:  85%
Density:  0.922g/cm3
Boiling Point: 265ºC
Flash Point: 112ºC
Refractive Index: n20/D 1.496
Vapor Pressure: 4E-05mmHg at 25°C
[ About Bisabolol ]
Bisabolol is a natural monocyclic sesquiterpene alcohol that is the primary constituent of the essential oil from German chamomile (Matricaria recutita) and Myoporum crassifolium. It is almost insoluble in water and glycerin, but very soluble in ethanol. 
Bisabolol has a weak sweet floral aroma and is used in various fragrances. It has also been used for hundreds of years in cosmetics because of its perceived skin healing properties,such as skin care creams and whitening creams. Bisabolol is known to have anti-irritant, anti-inflammatory and anti-microbial properties. Bisabolol is also demonstrated to enhance the percutaneous absorption of certain molecules.
If you want to learn more about Bisabolol information, welcome to contact us!