Asthma weed extract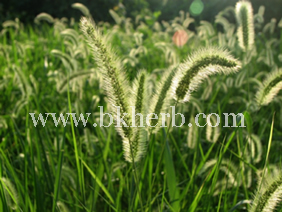 [ Physical Characteristics ]
   Annual growing to 0.3m by 0.25m.
   It is hardy to zone 0 and is frost tender. The flowers are monoecious (individual flowers are either male or female, but both sexes can be found on the same plant) and are pollinated by Insects. 
   The plant prefers light (sandy) and medium (loamy) soils and requires well-drained soil. The plant prefers acid, neutral and basic (alkaline) soils. It cannot grow in the shade. It requires dry or moist soil.
[ Medicinal Uses ]
   Anodyne; Antiasthmatic; Antipruritic; Carminative; Depurative; Diuretic; Febrifuge; Galactogogue; Purgative; VD; Vermifuge; Warts.
   Asthma weed has traditionally been used in Asia to treat bronchitic asthma and laryngeal spasm, though in modern herbalism it is more used in the treatment of intestinal amoebic dysentery. It should not be used without expert guidance, however, since large doses cause gastro-intestinal irritation, nausea and vomiting. The plant is anodyne, antipruritic, carminative, depurative, diuretic, febrifuge, galactogogue, purgative and vermifuge.The aerial parts of the plant are harvested when in flower during the summer and can be dried for later use. The stem, taken internally, is famed as a treatment for asthma, bronchitis and various other lung complaints.. The herb relaxes the bronchioles but apparently depresses the heart and general respiration. It is usually used in combination with other anti-asthma herbs such as Grindelia camporum and Lobelia inflata. It is also used to treat intestinal amoebic dysentery. The whole plant is decocted and used in the treatment of athlete's foot, dysentery, enteritis and skin conditions. It has been used in the treatment of syphilis. The sap is applied to warts in order to destroy them. The treatment needs to be repeated 2 - 3 times a day over a period of several weeks to be fully effective.
   Asthma weed has traditionally been used to treat bronchial asthma, other respiratory tract conditions and laryngeal (throat) spasm.
   Although in modern herbalism it is more used in the treatment of intestinal amoebic dysentery.
[ Pharmacology ]
   The aqueous stem bark- and leaf extracts of Euphorbia hirta have potent molluscicidal activity.
   It is a common medicinal plant of India, which is used in variety of diseases i.e. cough, asthma, colic, dysentery, genito-urinary diseases.
   The anti-diarrheic activity of the Euphorbia hirta whole plant was investigated. The lyophilized decoction demonstrated anti-diarrheic activity inexperimental models of diarrhea induced by castor oil, arachidonic acid, and prostaglandin E2.
   A flavonoid, quercitrin, with antidiarrheic activity was isolated from this crude drug. A study suggests that the active component(s) in the water extract of E. hirta leaf had similar diuretic spectrum to that of acetazolamide.
   These results validate the traditional use of E. hirta as a diuretic agent by the Swahilis and Sukumas in Africa.
   Euphorbia hirta extract demonstrated active against dysenteric epidemia in 53 patients (Ridet and Chartol). 
   Clinical trials conducted on 150 cases of colopathies related to Entamoeba histolytica with Euphorbia hirta extract. The authors obtained 83.34% of healing.
   If you want to learn more about Asthma weed extract information, welcome to contact us!