Benefits of Aloe Vera to the hair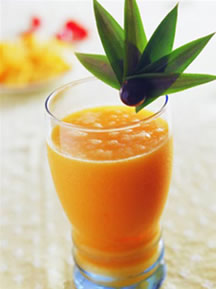 Aloe vera is the best treatment for the hair loss. Most of the people are using aloe vera products for centuries which maintain their healthy and thick hair. Aloe vera gel is applied on the hair and scalp in order to prevent hair loss. Aloe vera contains the enzyme which is helpful in stimulating the growth of new hair. Aloe vera also consists of anti-inflammatory properties which are beneficial in fighting against Androgenetic Alopecia and prevents hair loss. Aloe vera protects the scalp and hair from being damage from any disease. 
      Most of the people think that there is no such product which can help in reducing hairs. The people spend too much money on various hair products and all the products provide no positive results and some also contain side effects. So, aloe vera is treated as the magic substance for the growth of hairs
      Aloe vera is used in various products for the hair growth like shampoos and conditioners and even in hair oils. One can use a soft shampoo and conditioner on the hairs and massage it on a scalp and hair regularly to prevent from hair loss and dandruff. Massaging shampoos on the scalp will increase the circulation of the blood in the scalp and avoids excessive mental labor and stress. 
      Native Americans, Aloe VeraIndians and Caribbeans have been using aloe vera since ages for the promotion of healthy hair and prevent the hairs from loss. Aloe vera heals the scalp from inside and balances the pH of the scalp and is also beneficial for cleaning of the pores. Aloe vera gel with coconut milk mixed with the small amount of wheat germ oil and is used as a shampoo and provides excellent results to many people. 
      Aloe vera shampoos and conditioners contain the perfect combination of natural oils, shea butter, herbal extracts and vitamins. These products of aloe vera are suitable for all types of hair like dry, normal, thin and oily. 
      Each shampoo and conditioner is formulated without petroleum-based ingredients or alcohol and is pH balanced. Aloe jojoba shampoo moisturizes, cleans and nourishes the hair and gives a soft and healthy shine to the hairs. These products can be applied daily and conditioner should also be applied on the hairs to prevent hair loss and makes the hair soft. 
      So, aloe vera is very useful for the growth of hairs, preventing hair loss and gives shine and softness to the hairs.