Aloe vera extract benfits for drink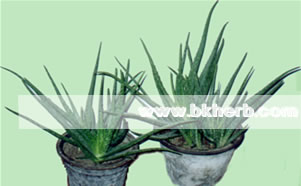 Aloe vera drink provides relief to the people suffering from some impair digestion and stomach problems occurred due to smoking cigarettes, drinking coffee, poor eating habits and due to stress. The aloe plant contains various substances which are beneficial and includes amino acids, minerals, vitamins and enzymes. 
Herbal aloe drink is available with a delicious citrus twist along with the aloe which is helpful in keeping the digestive system healthy and reducing weight quickly. It is made from soothing benefits of chamomile along with the premium quality aloe.     
       Features of Aloe Vera Drink
One can take this drink as a supplement in their daily diet.
It consists of the calming benefits of chamomile plant.
It is helpful in losing weight.
It is loaded with amino acids, enzymes and vitamins and made up from premium quality.
It is completely free of aloin.
The aloe vera concentrate requires about 30 servings in 16 ounce container.
       Aloe vera is considered to be the most important mineral and vitamin packed nutrition drinks. Most of the people drink aloe vera and use it on gums, skin, scalp and hair. The main uses of aloe vera drink are it provides energy and helps in supporting immune function, skin regeneration and digestion. There are various products of aloe vera drinks such as Oleda Aloe Vera Health Drink and Herbal Aloe Vera Drink.    
       This drink is made up of leaf aloe vera that contains the major parts of the plant such as gel, skin and sap. Science and history has proved that if water is removed from Oleda aloe vera health drink then one can get more quantities of aloe components which results into 150 percent of aloe juice concentrate. Aloe vera drink provides highly positive and significant benefits on the person's skin and helps in various disorders and ailments. One should take this drink with juice and water and should be taken one or two times in a day.     
        Benefits of Aloe Vera Drink 
        Aloe vera drink provides number of benefits to a person such as:-
It is helpful in healing the skin burns, wounds and other injuries.
It reduces swelling of irritated skin and also relieves itching.
This drink is helpful in softening and moisturizing the skin.
It improves and speeds up the general healing when taken as a tonic.
It is helpful in killing bacteria and fungus.It also improves the effectiveness of sun screen products.