Seabuckthorn VP Powder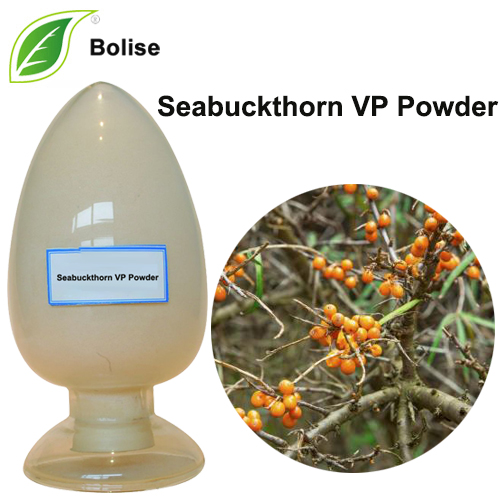 [ Specification ]  99% Flavonoids, vitamin P
[Detection methods]    HPLC
[Botanical Name]            Hippophae rhamnoides/ Fructus Hippophae 
[About Seabuckthorn VP Powder]    Seabuckthorn VP Powder is rich in amino acids and vitamins.Seabuckthorn VP Powder is made from natural wild Seabuckthorn fruit juice, without subsidiary material and food additive, After condensing raw material has been left heart to spray fog dry but made into.the product content of Vitamin C reach 5000mg/100mg of many, besides, imply abundant total flavone??catechin??procyanidin etc nutrition elements, it bears ehance immunce, improve growth develop function, improve oxygen deficit tolerance funciton, assistant low blood fat??low blood sugar, avdance exclude plumbum function etc, can used for healthcare food raw material??functionality food raw material??common food raw material??drugs raw material etc. 
If you want to learn more about  Seabuckthorn VP Powder information, welcome to contact us!