Sclareol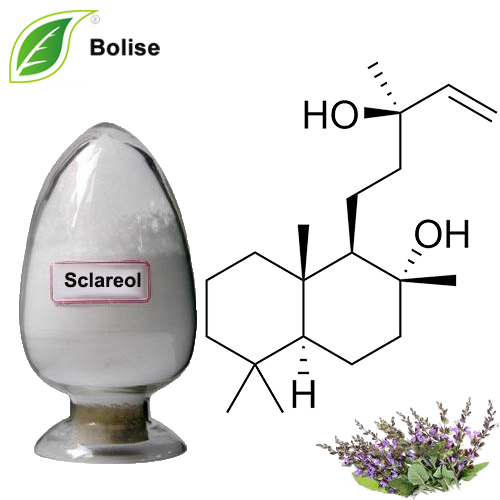 [Detection method] GC
[Botanical Name] Salvia sclarea
[ Propertie ] 
 Sclareol is an off-white to amber colored solid.The odor has a faintly woody characteristic; balsamic and amber-like.
[Melting point]    95-100''''C
[Molecular formula] C20H36O2
[Molecular weight] 308.498640
[Specification]   Sclareol 95% Min (GC)
[Product properties] 
  White crystal, ambergris similar fragrance, exquisite fragrance intense spreading and lasting aroma, give the essence vivid, harmonious and lasting fragrance.
[Test method]  
  GC Introduction: A ditertiary, bicyclic alcohol of the formula C20H36O2 produced by the hydrocarbon solvent extraction of the plant Salvia sclarea L. 
[ Function ]
  Sclareol are mainly used to synthesis the most commercially important perfume components ambrox. 
   
  If you want to learn more about Sclareol information, welcome to contact us!