Royal Jelly Soft Capsules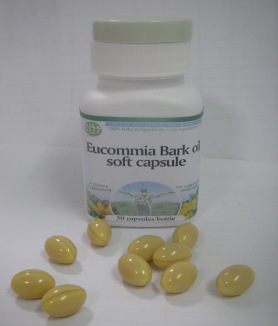 [ Product description ]
 Royal Jelly is a complex nutrient produced from the salivary glands of young nursing bees. It is so named since it serves as the sole food for the queen bee. It contains many nutrients including Vitamin A, B complex (B1, B2, B6, B12), Biotin, Folic Acid, Pantothenic Acid, more than 6 minerals, all 30 amino acids, Fatty Acid and lots of other bioactive like Nucleic Acid, RNA, DNA and Precursors of collagen. Precursors of collagen is an anti-aging element that keeps the skin looking smooth and youthful. Royal Jelly is traditionally used to prolong youthfulness and improve skin beauty. Evidence indicates that Royal Jelly can also increase energy, alleviate fatigue, insomnia, moodiness, memory loss, and bolsters the immune system. Royal Jelly''''s raw material is collected from bee farms in remote Chinese forests and is thus free from any industrial pollution. It is manufactured under the strict testing and advanced soft-capsule manufacturing technology to ensure our product''''s quality and safety.
[ Specifications ]       500mg*60 capsules/bottle
[ Direction for Use ]     Take one to two capsules to two or three times daily before meals,or as directed by your health care professional or pharmacist.The effect will be better if you keep taking them long term. 
  If you want to learn more about Royal Jelly Soft Capsules information, welcome to contact us!