Red Grape Skin Color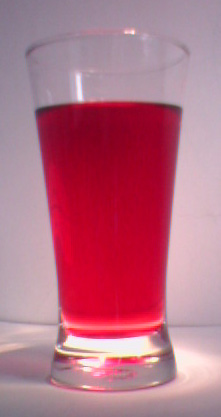 [ About Red Grape Skin Color ]
   Red Grape Skin Color is natural edible pigment extracted from the grape skin. Its main ingredient is anthocyanidin pigment, including oenins, syringidine etc. The product is dark purple powder. It's easily soluble in water and ethanol water liquor, not soluble in grease and anhydrous alcohol. Its hue and stability are affected by PH v-alue: It appears stable red or amaranth when in acid condition; blue in litmusless condition;dark blue in alkalescent Red Grape Skin Colorcondition.
[ Application area ]     It's used as pigmentation or complementary color in beer confected, soda pop, juice drinks, marmalade, sweet etc.
[ Specification ] Packed with bag of aluminum foil inside and carton outside. We can also pack with the request from clients.
[ storage and transportation condition ] Keep in airproof, light prevented, dry and cool place. 
  If you want to learn more about Red Grape Skin Color information, welcome to contact us!