Marine Plankton Extract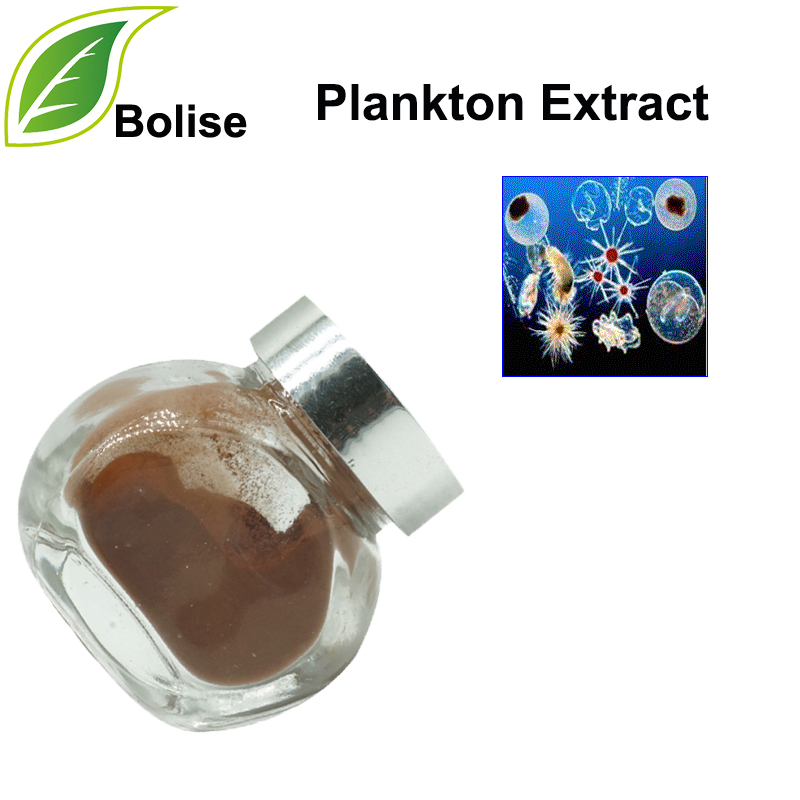 [ Functions of Plankton Extract ]
1. Effects on blood,prevents a blood clotting disorder
2. Lipid-lowering effect,can reduce the cholesterol level in serum and the cholesterol content in viscera
3. Blood dilator,can be used to make plasma substitute
4. Have antibacterial effect in vitro
5. Skin care and moisturizing function
6. Lose weight and reduce fat
[ The role of Plankton Extract in cosmetics ]
1. Can effectively fight oxidation and remove wrinkles
2. Reduce pigment deposition,can effectively eliminate the deposition of lipofuscin in cells, improve the normal function of cells
3. Can regulate the secretion of dry and oily skin, effectively contract and tighten skin pores
[ Active ingredients ]
1. Seaweed polysaccharide
2. Plant hormones
3. Betaine
4. Sterol
[ About Marine Plankton Extract ]
Plankton, especially brown algae, are rich in polysaccharides that are lacking in many terrestrial plants, such as brown algal gum, brown algal gum and kelp starch. In addition, alga can be degraded into alga oligosaccharides with different molecular weight, which has the function of promoting growth.
Extracted from ocean plankton with high salt content and high mineral content - cells excitement factor, cellular energy factor, the cell protection factor, the energy element of ATP precursors; Added ATP skin cell energy elements directly to keep the skin cells maintaining the excitement vitality and the luster and flexibility in the worst external environment; to the promotion of the human body protein synthesis: keratin, silk keratin, collagen, fibronectin; to promote cell regeneration; to protect and repair skin cell DNA, the goods Law won the Cosmetique OCSAR (Academy Award).
If you want to learn more about Marine Plankton Extract information, welcome to contact us!