Magnolia Cortex Extract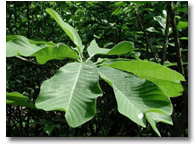 [Product Name] Magnolia Cortex Extract, Magnolia Cortex P.E.
[The source of the plant]   Magnolia officnalis L
[Product Specification]     10%,90%,95% honokiol +Magnolol
[Latin Name]                    Magnolia officinalis.L 
[Product Type]                       Light Brown Powdered Extract
[Part of the Plant Used]     The dried bark of roots or stems
[xtract Method]                      Grain Alcohol
[Packing Detail ]   Packed in paper-drums and two plastic-bags inside. Net Weight: 25kgs/drum. I.D. 40CmX50CM
[Storage Situation]            Stored in a cool and dry well-closed container, keep away from moisture and strong light / heat. 
[Shelf Life]                       Two years.
[Active ingredient]     Magnolol, Honokiol, Tetrahhydromagnolol, Isomagnolol and so on.
[Main specifications]         Honokiol 5%-95%
[Pharmacology function]      Resisting bacteria and ulcer sedate the central nerves and smooth the muscles. Especially, magnolol resists gram-positive bacterium, acid-fast bacillus and hyphomycetes significantly and inhibits perversive streptococci. 
   If you want to learn more about Magnolia Cortex Extract information, welcome to contact us!