Reishi Mushroom Extract
Reishi Mushroom Extract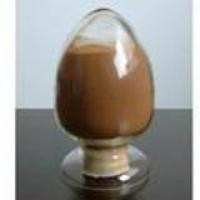 [Main specifications]  Polysaccharides 10% 15% 20%
[ Detection method] HPLC
[ Botanical Name ]   Ganoderma lucidum (Leyss.ex FR.) Karst.
[Active ingredient] ergosterin, fungal lysozyme, manna sugar, opypeptide and amino acid.
[Molecular formula and molecular weight]   C28H44O :396.65
[Pharmacology function]  
The primary function of reishi mushrooms is to increase disease resistance and normalize bodily functions. Reishi contains polysaccharides and triterpenoids that are known to enhance immune system function.
For more information of product, please send the email to bkherb@globals-globals.com


After send online enquiry, we will reply you as soon as possible, if not get any response on time please contact us by Tel or Email.This form is unable to receive your inquiry from aol, hotmail, gmail or others but company email address.
E-MAIL:bkherb@globals-globals.com
TEL: +86 592 536 5868
WHATSAPP: +86 189 6516 2351