Citrus Aurantium Extract(Citrus Aurantium P.E.)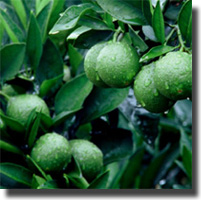 [ Main physical Character ]
  The citrus aurantium extract is yellow and brown powder with acridity flavor.  it is salt chloride and dissolve in water and mellow.
[ Main Medical Function ]
  (1)For the cardiovascular system: having the function of strengthening heart and its sendout, shrinking blood vessel and advancing outer resistance while improving left ventricle pressure and artery blood vessel.
  (2)For the smooth muscle of stomach and intestines: having the function of strengthening straining degree of smooth muscle, restraining the non-physiology shrinkage, which have the efficiency of reduce. 
   If you want to learn more about Citrus Aurantium Extract information, welcome to contact us!