Aloe Soft Capsule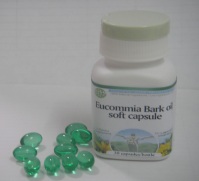 [ Product description ]
  Aloe is a kind of plant growing in the tropics desert. It contains many kinds of natural vitamin, mineral substance ,protein ,polysaccharide ,amino acid etc, richly. It's a natural article for improving looks and health care. Main Ingredient: Aloe extract etc.
  Besides,Aloe is a kind of perennial pulp plant of lily family with hundreds of active elements good for human body having the cathartic effects,curing the constipation and certain dermatosis such as whelk, comedo; eliminating body toxin and taking precaution againstsimple obesity.
[ Function ]
  1. Moisten intestines, relieve bowels, arrange poison ,diet;
  2. Wet and moisten skin, protect UV, beauty and whitening, clearspots, prevent
  3. Control acne and sterilization, maintain hair and protect to fall;
  4. Promote wounds heal, especially scalds, bum, ance mark ,and sterilize;
  5. Promote breasts growing healthily, improve illness of feminine menstrual period.
[ Specifications ]   500mg*60tablets/bottle
[ Storage ]    Store in cool dry place. Keep out of reach of children.
[ Direction for Use ]  Take one to two capsules daily after meals,or as directed by your health care professional or pharmacist.The effect will be better if you keep taking them long term.