Retinyl Acetate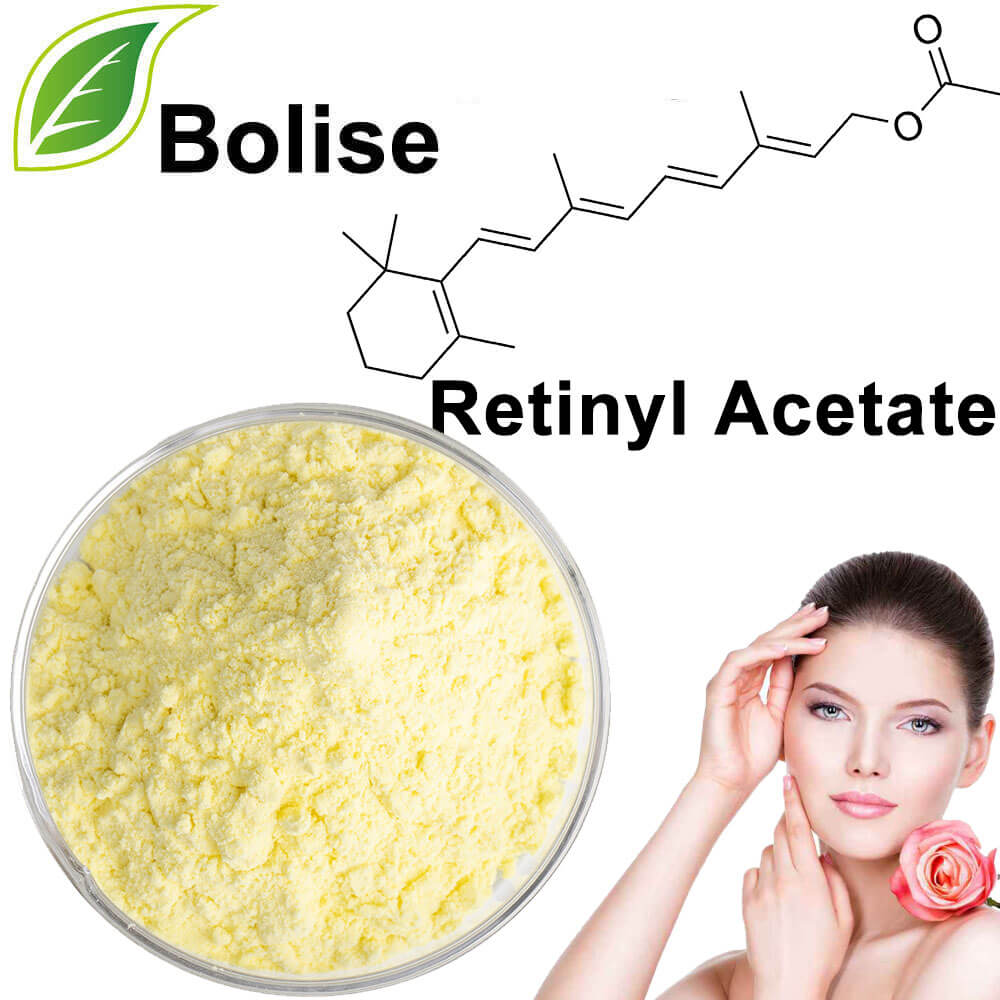 [ Other names ]
Retinol acetate; Vitamin A acetate; Vitamin A1 acetate; Acetylretinol; all-trans-Retinol acetate; all-trans-Retinyl acetate; all-trans-Vitamin A acetate
[ CAS  No. ] 127-47-9
[ Molecular Formula ]  C22H32O2 
[ Molecular Weight ]  328.49
[ Appearence ]  Light yellow,free-flowing powder
[ Function ]
1. For vitamin A deficiency.
2. Has obvious effects on the formation of vision, alleviation of tissue keratinization, and enhancement of cellular immunity.
3. Can be absorbed through the skin, resist keratinization, stimulate the growth of collagen and elastin, and increase the thickness of the epidermis and dermis.
4. Enhances skin elasticity, effectively eliminates wrinkles, promotes skin renewal, and maintains skin vitality.
[ Application ]
1. Can be used in advanced cosmetics, such as eye cream, moisturizing cream, repair cream, shampoo, conditioner, etc..
2. Can be used as a nutritional fortifier.
About Retinyl Acetate
Retinyl acetate is a natural form of vitamin A. It is the acetate ester of retinol. It consists of yellow crystals which are greasy or sticky. It has a mild, characteristic odor. It has potential antineoplastic and chemo-preventive activities. It can be used to fortify food with vitamin A. As vitamin A acetate can induce cell differentiation and inhibit cell proliferation, it is used in skin-conditioning agent.
Our products have been certificated with the ISO certificate, we can provide the free sample.