DCDMH
DCDMH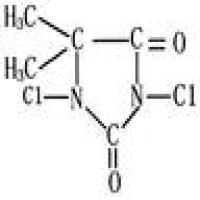 CAS:118-52-5
Molecular Formula:C5H6Cl2N2O2
Molecular Weight:197.12
Characteristic:It is white crystal powder with light odor,dissoluble in water and also in many organic solvent and oil dissolves,easy to decompose when heated in xxxxx can be further machined to be glanular and xxxxx best antisepsis PH value is 5~7 and the draff can be biodegradation in short time without any pollution.
Usage: It is mainly used as disinfectant and aigae killer,killing germ, fungus, virus,algae,liver inflame virus etc.,with high stabilization,high content,bland and light odor,slow release,widely used:
1.Sterlization for swimming pool and tap water.}
2.Sterlization for aquaculture.
3.Sterlization for industrial water.
4.Sterlization for environment of hotel,hospital and other public places.
For more information of product, please send the email to bkherb@globals-globals.com


After send online enquiry, we will reply you as soon as possible, if not get any response on time please contact us by Tel or Email.This form is unable to receive your inquiry from aol, hotmail, gmail or others but company email address.
E-MAIL:bkherb@globals-globals.com
TEL: +86 592 536 5868
WHATSAPP: +86 189 6516 2351