Lidocaine Hcl
Lidocaine Hcl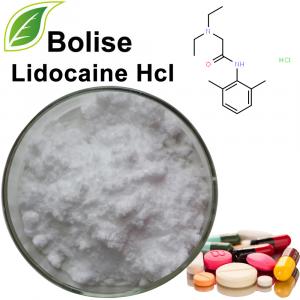 [ Synonyms ] Lidocaine Hydrochloride
[ Cas No. ] 73-78-9
[ Molecular Formula ] C14H22N2O HCl
[ Molecular Weight ]  270.8
[ Appearance ] white crystalline powder
[ Boling Point ]  350.8°C at 760 mmHg
[ Flash Point ] 166°C
[ Use ]
Local anesthetics, antiarrhythmic drugs, for a variety of anesthesia and rapid ventricular arrhythmias
About Lidocaine Hcl
Lidocaine Hydrochloride is an antiarrhythmic compound.
Lidocaine hydrochloride is an amide local anesthetic. After blood absorption or intravenous administration, it has obvious excitatory and inhibitory biphasic effects on the central nervous system, and there is no precursor excitation. When the blood concentration is low, analgesia and drowsiness occur, and the pain threshold increases; as the dose increases , The effect or toxicity is enhanced, and it has anticonvulsant effect at sub-toxic plasma concentration.
For more information of product, please send the email to [email protected]


After send online enquiry, we will reply you as soon as possible, if not get any response on time please contact us by Tel or Email.This form is unable to receive your inquiry from aol, hotmail, gmail or others but company email address.
E-MAIL:[email protected]
TEL: +86 592 536 5868
WHATSAPP: +86 189 6516 2351