Sclareolide(clary sage extract)
Sclareolide(clary sage extract)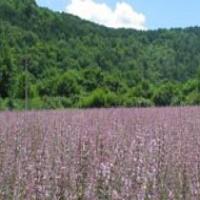 [ Specification ]                     Sclareolide>98%
[ Detection method]               HPLC
[ Botanical source ]               Salvia sclarea
[ Chemical names ]  
DECAHYDRO-3a,6,6,9a-TETRAMETHYLNAPHTHO(2,1b)FURAN-2(1H)-ONE Synonyms: NORAMBRIENOLIDE; [3aR-(3a.alpha, 5a.beta, 9a.alpha, 9b.beta)]-DECAHYDRO-3a,6,6,9a-TETRAMETHYLNAPHTHO [2,1-b]FURAN-2(1H)-ONE
[ Molecular formula and Molecular weight ]         C16H26O2 :  250.38
[ Appearance ]          Off-white to White crystal powder
[ Odor ]                   Slightly amber aroma.
[ Solubility ]     Soluble in Ethyl Alcohol and Diethyl Phthalate and insoluble in water
[ Melting point range ]      124-127 at 760mmHg
[ Sieve analysis ]             100% through 60 mesh
[Residue on ignition ]        0.30%
[ Residual Solvents ]        Eur.Pharm.
[ Heavy metals ]               <10PPM
[ Pesticides ]                  Negative
[ Total Plate Count ]             <1000CFU/gm
[ Yeast & Mold ]               <100CFU/gm
[ Salmonella ]                  Negative
[ Usage ]
 Sclareolide, from clary sage, is a more widely used compound as a fragrant component in cosmetics and tobacco products has now been found to have excellent thermogenic properties and could be used to aid in weight loss and sports nutrition.
For more information of product, please send the email to bkherb@globals-globals.com


After send online enquiry, we will reply you as soon as possible, if not get any response on time please contact us by Tel or Email.This form is unable to receive your inquiry from aol, hotmail, gmail or others but company email address.
E-MAIL:bkherb@globals-globals.com
TEL: +86 592 536 5868
WHATSAPP: +86 189 6516 2351