Ginger Root Extract
Ginger Root Extract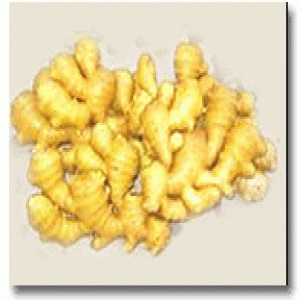 [ Specification ]  Gingerols 5% 
[Detection methods]  HPLC
[Botanical name]    Zingiber Officinale
[about Ginger Root Extract] 
Ginger is extracted from the rhizomes of the ginger root (Zingiberis rhixoma) that is grown worldwide, including China and Africa.Smell Gas fragrant, Yellow brown powder .Ginger root extract is a goodthing health products, the main ingredients Jiang spicy Su Gingerols By promoting blood circulation and to enhance the role of the intestinal wiggle treatment digest obstacles, constipation, dysentery and other digestive diseases; Bodytemperature of serum Su induced sexual role, and to reduce movement caused by the flu and headache dizziness; Jiang spicy ingredients also inhibit prostate Su Su category synthetic, treatable liver and bone hyperplasia.   
¡¡¡¡Ginger's therapeutic effects are: stomachic, anti-emetic, salivant, stimulant, digestive, and cardiotonic. Ginger is helpful for soothing stomach, travel sickness, dizziness, morning sickness (vomitting of pregnancy), angina, arthritis, body odor, chronic fatigue syndrome, colds, cough, high cholesterol, pain, sore throat, swelling, tendinitis, and toothache.
For more information of product, please send the email to bkherb@globals-globals.com


After send online enquiry, we will reply you as soon as possible, if not get any response on time please contact us by Tel or Email.This form is unable to receive your inquiry from aol, hotmail, gmail or others but company email address.
E-MAIL:bkherb@globals-globals.com
TEL: +86 592 536 5868
WHATSAPP: +86 189 6516 2351