Genipin
Genipin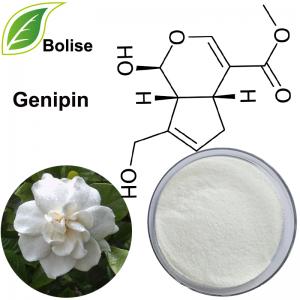 Specification: 98% MIN HPLC
CAS No. :2902-77-8
Molecular Formula : C11H14O5
Molecular Weight: 226.23
Botanical origin: Gardenia jasminoides Ellis
Appearance: white powder
Product Description:
Genipin is a naturally occurring material that shows great potential as a use in biomaterials and also as a fingerprint reagent. As stated earlier genipin crosslinked material has been use as a bioadhesive, in wound dressing materials, and as a bone substitute. In addition to these studies, studies have also been conducted to investigate genipin crosslinked gelatin as a conduit for peripheral nerve regeneration and genipin crosslinked chitosan for protein drug delivery. Based on these novel experiments, I believe that genipin will become an important crosslinking reagent for biomaterials in the future. I also believe it can be valuable as a reagent to develop latent fingerprints.
For more information of product, please send the email to bkherb@globals-globals.com


After send online enquiry, we will reply you as soon as possible, if not get any response on time please contact us by Tel or Email.This form is unable to receive your inquiry from aol, hotmail, gmail or others but company email address.
E-MAIL:bkherb@globals-globals.com
TEL: +86 592 536 5868
WHATSAPP: +86 189 6516 2351