Epothilone B
Epothilone B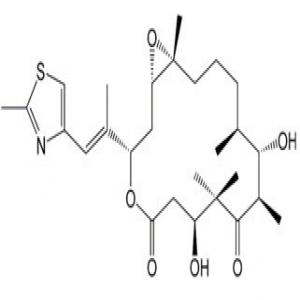 Synonym:  EPO906,  EpoB,  Patupilone, 
CAS Number:  152044-54-7 
Molecular Formula: C27H41NO6S
Molecular Weight: 507.68
Appearance:Colorless crystals
Purity (HPLC):≥99.0%
Descriptions: 
A compound isolated from the myxobacterium Sorangium cellulosum. Similar to paclitaxel, epothilone B induces microtubule polymerization and stabilizes microtubules against depolymerization conditions. In addition to promoting tubulin polymerization and stabilization of microtubules, this agent is cytotoxic for cells overexpressing P-glycoprotein, a characteristic that distinguishes it from the taxanes. Epothilone B may cause complete cell-cycle arrest.
For more information of product, please send the email to bkherb@globals-globals.com


After send online enquiry, we will reply you as soon as possible, if not get any response on time please contact us by Tel or Email.This form is unable to receive your inquiry from aol, hotmail, gmail or others but company email address.
E-MAIL:bkherb@globals-globals.com
TEL: +86 592 536 5868
WHATSAPP: +86 189 6516 2351